RUF wood briquette and pellet
Our company sells ecological and economical fuel which is RUF wood briquette and pellets.
Due to their high energy value it is perfect for home heating, combustion in central heating furnaces, fireplaces, boilers, bakery ovens, etc. Therefore it is excellent and ecological alternative to firewood, coal, coke, etc.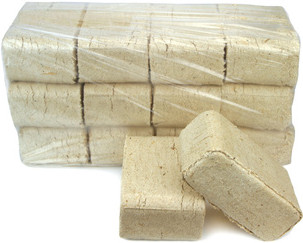 Our offer includes:
Hardwood briquette and briquette mixed form hardwood and softwood (RUF cubes),
Pellets of sawdust from conferious and dedicious trees or mixed,
Sunflower husk, bran or straw pellets,
Other types of biomass available for individual orders.
We supply briquettes and pellets on favorable terms, after prior agreement on place and date of delivery.
We only supply our products wholesale.
Price of briquette depends on order amount and individual arrangements.
Please direct all questions by e-mail or phone.