Pallets
Our pallets are made of fresh, healthy hardwood and softwood, basically sharp-edged. Connecting elements are the high-quality screw nails or ring-shank nails.
We also hold certificate which confirms the ability of using decontamination procedures in accordance with ISPM 15 (thermal treatment) and IPPC (DD, HT, KD)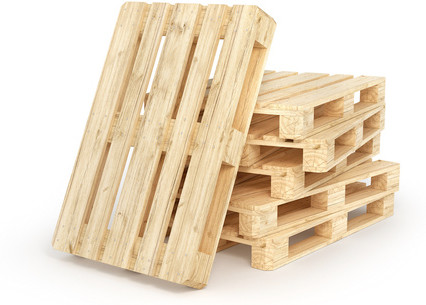 In our offer you will find:
Four and two input pallets
Chemical industry CP pallets
(CP-1, CP-2, CP-3, CP-5)
Special pallets
complied with your individual wishes
Exemplary dimensions of pallet that we manufacture for other companies:
1300 x 800; 1250 x 750; 1200 x 1200; 1200 x 800; 1200 x 1000; 1000 x 1000; 980 x 980
Pallets price is determined by:
required delivery date,
amount of wood and nails used to build a pallet,
complexity of pallet structure,
required humidity level,
other additional customer requirements.
During constant cooperation we can offer you additional discounts.